rural-urban collaboration
Rural and urban areas are not only geographically distinct; they are also divided today by social, cultural, and political differences.
According to
the latest data
from the Pew Research Center, most people who live in urban areas feel misunderstood by those living in rural areas, and most people who live in rural areas feel misunderstood by people who live in urban areas.
One explanation for this problem is the lack of interaction between urban dwellers and rural inhabitants. Super Decathlon for One America's joint community projects connect urban and rural communities to address common challenges, pursue shared needs, and build relationships.
Upcoming projects
AT and Michaux State Forest Adventure: Our rural-urban Appalachian Trail and Michaux State Forest Clean-up and Exploration project will strengthen connections and relations between Franklin County, PA and Washington DC through joint maintenance and exploration of the Michaux State Forest and Appalachian Trail.
Project Schedule
Oct 6, 2018: Appalachian Trail in Michaux State Forest, PA with PATC PA
Oct 20, 2018:

Appalachian Trail in North Shenandoah with PATC Hoodlums Trail Crew

Nov. 18, 2018: Appalachian Trail in Frederick County with PATC MD

Partners​
Powered by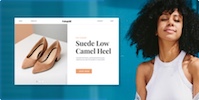 Create your own unique website with customizable templates.